People Counter
People Counting System
Laverage store security cameras to provide useful business intelligence data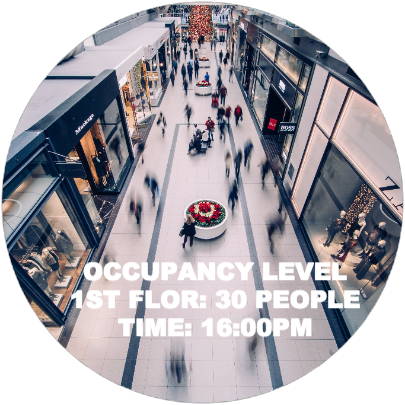 Decrease your labour cost and increse your customer service.
Understand how many people visit your store can help you plan and maximise your personnel utilization.
BENEFITS OF PEOPLE COUNTING SYSTEM
People Counting is a key component of Retail Analytics. Tracking how many people enter to the store can provide opportunities to boost the bottom line conversion.
Retailers can plan their staff scheduling according to the peak shopping time as well as the ability to measure the impact on a marketing campaign by measuring the change in numbers of visiting.
Staff Optimisation without the effective and appropriate deployment of staff, it is difficult for retail organisations to get ahead. Spread the staff too thinly, or concentrate them in certain key areas, and the operation is doomed to fail. Video analytics removes the guesswork from this equation, eliminating any uncertainty. Instead, business owners achieve a precise understanding of their staffing needs, assigning roles and deploying teams accordingly.
CONTACT US TODAY FOR A FREE DEMO
INSTRUCTIONS: Set Box background as Image. Recommended image size: 1200 W x 615 H.
*DELETE THIS BEFORE PUBLISHING*