Suez Technology Retail Analytics
Retail Analytics Solution
Track, measure and understand your visitors
E-commerce style measurement for brick and mortar stores
What gets measured get Improved - Peter Drucker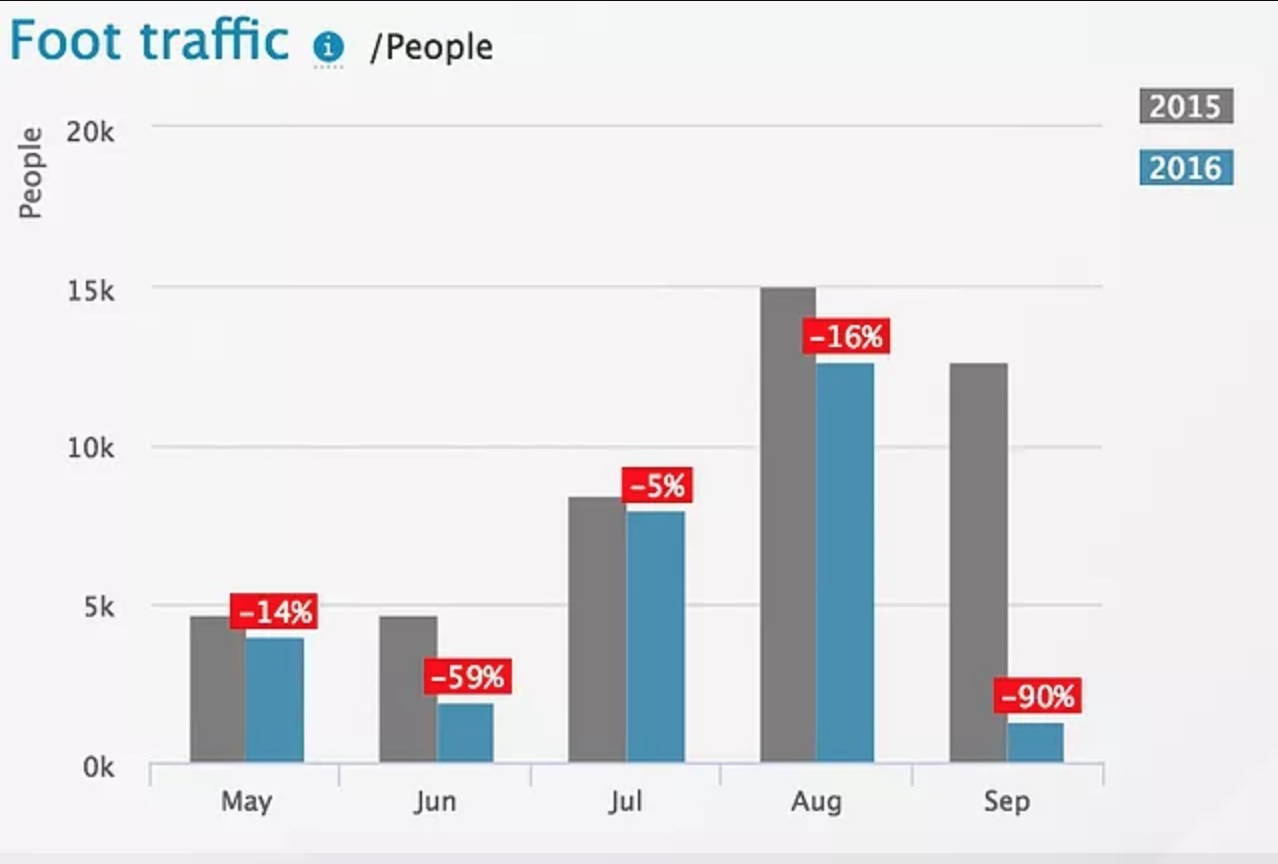 Optimise staff roster's based on foot traffic
Improve your store layout and optimise product placement. Our Heat mapping feature allows store managers to view and understand how customers move and interact within their store.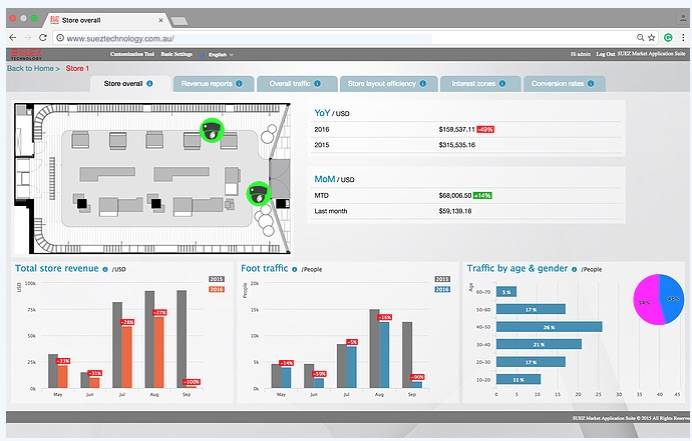 Optimise staff roster's based on foot traffic
Decrease your labour costs and increase your customer service. Understanding, how many people pass through your store can help you plan and maximise your personnel utilisation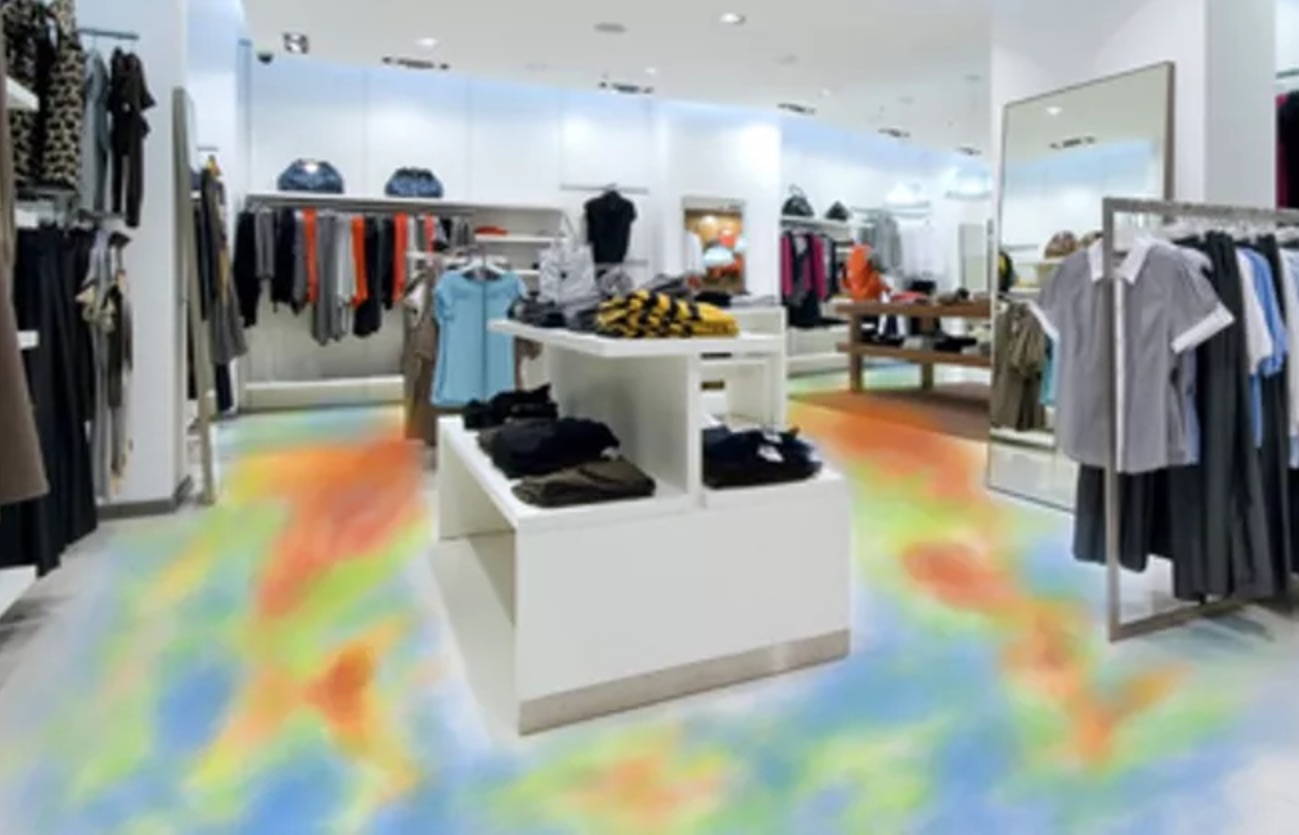 Maximise revenue by measuring how many customers convert to sales in your store and the impact of staff performance on sales
Understand in which locations customer dwell the most and optimise store layouts
Facial Recognition Advertisement
Push your advertisement based on customer segmentation
Use a camera and facial recognition software to identify a customer's gender and approximate age, to then show advertising tailored to their demographic
The technology also adjusts adverts depending on the time and date, as well as monitoring customer purchases

HOW WE CAN HELP?
Suez Technology Pty Ltd is Retail Analytics Systems is a comprehensive in-store analytics. We help retailers to identify opportunities for growth, execute changes and measure success.

HOW WE DO IT?
By utilising data collected from intelligent video analytics and retail transaction devices, we help retailers understand customer profiles and behaviour, the relationship between revenue and traffic flow to improve retail optimisation

TECHNOLOGY
We use the latest IP Camera technology for our Retail Analytics System, unlike other companies which use legacy sensor-based system which are unreliable and inaccurate